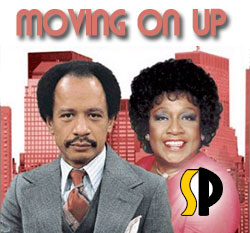 Did you or someone you know recently...Get a promotion? Been appointed to a board? Given an Award? Got a record deal? Just got saved? Got Married? Had a baby? Landed a contract? Been featured in national news? Got your Ph.D.?
We want to celebrate your UP moment with you! Please submit a photo (if available) along with what happened to you recently that caused you to feel like you're "Moving on Up!" We will spread the news on our site and in our new Moving on up section, and if you d like, forward all the positive feedback you receive from site visitors directly to you! -- We must continue to celebrate and recognize the positive within our "Soulful" communities. Send your info to movingonup@thesoulpitt.com



Let's keep this section growing and show the world the positivity that's going on in our communities!



---
Montour High Student Receives Outstanding
Student Award
The second time around is often the best time around...And so it is for Philemon Lamont Norris I, 18 year old Senior this fall at Montour High School and son of Rev. Urie & Denise L. Norris who reside in Robinson Twp. Philemon completed the Technology Leadership Institute at the University of Pittsburgh, Tonya R. Grover- Founder & Executive Director. The mission of the TLI program is to provide students who are typically underrepresented in the Computer Sciences with opportunities, tools and motivation needed to pursue Computer Science related degrees and excel academically, socially and professionally.
Click here to continue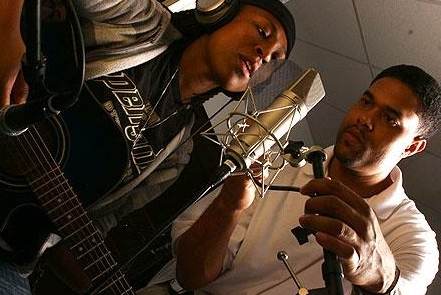 YA MOMZ HOUSE RECEIVES 2007 MID-ATLANTIC EMMY NOMINATION


(Pittsburgh, August 2, 2007)
Emmai Alaquiva from Ya Momz House
, a full-service recording studio located in Pittsburgh s East Liberty section, received a
Mid-Atlantic Emmy Nomination
. The nomination is for music composition and arrangement for the production of several soundtracks including In Country: A Vietnam Story , Jim Crow Pennsylvania , and From Pennsylvania s Dutch Kitchens .
Click here for full details

Congrats to The Courier for collecting nine merit awards in Seattle!

In a show of excellence in professional journalism and Black Press principles, editors and publishers of the National Newspaper Publishers Association lined up for honors in the annual Merit Awards Competition during the NNPA summer conference in Seattle last week.
Kendra Ross, born in Youngstown, OH., but raised mostly in Pittsburgh PA is moving on up in the music industry! Congrats to her new CD entitled "New Voice"! Although born in Youngstown, Ohio, Kendra spent her formative years in Pittsburgh where she attended the Middle School for the Creative and Performing Arts and The Pittsburgh High School for the Creative and Performing Arts. She also received extensive training in voice, dance, and acting outside of school with the Civic Light Opera of Pittsburgh. After graduation she headed to New York City to attend New York University where she studied Music Business. Her singing was largely put on hold while she pursued her degree and immersed herself in the business side of the music industry. Kendra Ross is an African-American singer, songwriter, intellectual and social activist. She has worked with celebrated artists such as Kanye West, Talib Kweli, Omar, Faith Evans, Rita Coolidge and many more. She has appeared on NBC s The Today Show and BET s 106 and Park and has been featured in O Magazine. Ross' debut album titled New Voice was released in June 2007. The album is co-produced with longtime collaborator/music director Christian Ver Halen and features appearances by Talib Kweli, Eric Roberson and more. Check out her Official Site at: www.KendraRoss.com
Two Young African-American Ladies from our area are moving on up! Meet Malika and Lauren...
Pittsburgher - Malika Fields, is Miss Princess 2007!
Malika Fields, Miss Princess 2007 winner has been invited to Hollywood, California to represent Pennsylvania in a national pageant. Malika Fields, who was crowned Miss Princess 2007 at the Miss Black Teenage pageant held on Mother's Day at Soldier's and Sailor's Memorial Hall will be competing in the Little Miss African American, a national, educational pageant that will be held August 19th at the Universal Sheraton Hotel in Hollywood, California.
Read more here
Lauren is trying out for the NBA Atlanta Hawks A-Town Dancers.
The preliminaries were held on Sunday and she made it to the finals. The finals consist of 5 days of intense fitness training, dance boot camp, a social mixer and lastly the final audition on Saturday, July 15th.
As part of the process there is an on-line voting competition; that is where they need some help from Soul Pitt readers!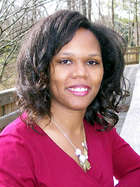 Kelly Starling Lyons is Moving on Up!

Thank you, Pittsburgh, for supporting my first book, NEATE: Eddie's Ordeal. You made my debut as a children's book author incredible.
My new picture book, One Million Men and Me, officially debuts in September. Here's a summary from Just Us Books:
"The Million Man March was a movement like no other. It brought Black men together for a day of inspiration and empowerment and it captured the attention of media across the U.S. and the world. Now, this heartwarming picture book, written by Kelly Starling Lyons and illustrated by Peter Ambush, shares the story of the March in a new light. In One Million Men and Me experience the strength, unity and legacy of that powerful day through the eyes of a little girl who was with her daddy the day Black men made history."
If you'd like to find out more about One Million Men and Me, please visit my website,
www.kellystarlinglyons.com
. Thanks so much for your kindness and support.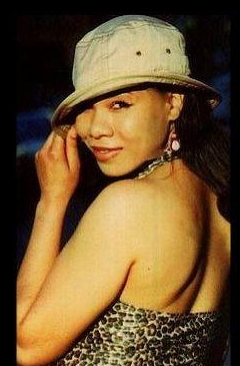 Angee Gonzalez is Moving on Up!

Local R&B starlet, Angee Gonzalez won the Pittsburgh auditions for The Tom's Big Break Tour. She won an all expense paid trip for two to Philidelphia , where she made it through two more rounds of auditions and into the finals. The final round was at The Tom Joyner Sky Show, in front of a live audience of 4,000 people and 8 million radio listeners. Each of the 3 finalist had 30 seconds to perform and Angee belted "Listen" by Beyonce, acapella. In the end, the audience chose a local man who sang Teddy Pendergrass' "Turn off the lights". Although Angee didn't win, she had the opportunity to meet Teddy Pendergrass, Tamia, Kem, and songwriter Shep Crawford. She has been in the karaoke spotlight for years and has done work with local R&B group Crave and was lead singer of The Smoke Band. Angee performed live at The 6th Annual Kings and Queens of Karaoke Cabaret, for which she holds the "2003 Queen of Karaoke" title. She's a very positive sister with the will to succeed. Look out for her highly anticipated debut coming soon!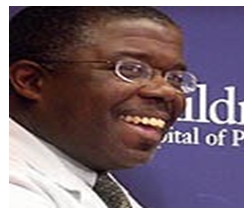 Dr. Barksdale is Moving on Up!
Highly Acclaimed Surgeon Leaves Pittsburgh for Top Surgery Position
For Immediate Release April 4, 2007
University Hospitals Case Medical Center's Rainbow Babies & Children's Hospital has announced and appointed Edward M. Barksdale, Jr., MD, FACA, and FAAP as the new chief of pediatric general surgery. Dr. Barksdale will be the first holder of the Robert J. Izant, Jr., MD Chair in Pediatric Surgery. Click here for full story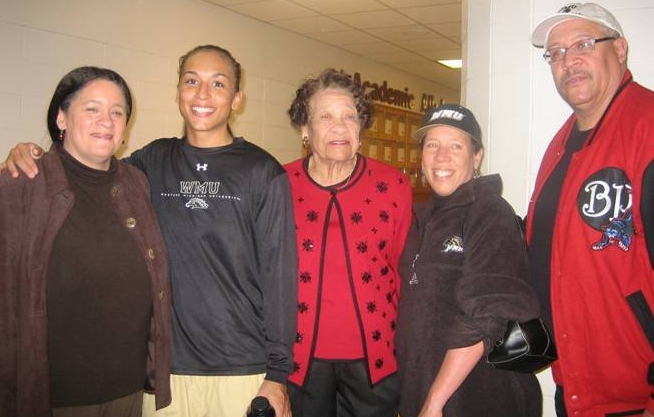 Photo: Proud Mom Carol, Carrie, Grandma Georgianna, Aunt Cheryl
& Uncle Stephan at Senior Day.

Carrie Moore --best at WMU and in U.S.
Thursday, March 08, 2007
It would have been fitting if Carrie Moore, with three seconds left, had scored on a 3-point shot that would have forced overtime at Cleveland Tuesday in a Mid-American Conference women's basketball tournament game between Western Michigan University and Ball State University. Sadly, Moore's shot bounced off the rim, and Ball State won the game, 56-53. Thus ended the Bronco season.
But, happily, Tuesday's loss in no way diminishes the most spectacular playing career in the history of Bronco women's basketball.
Continue article here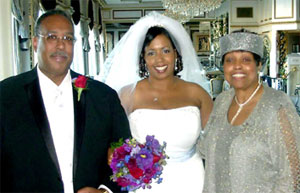 Jill A. Smallwood and Ramon C. Rustin were united in marriage at 1:00PM, Sunday, December 10, 2006 at The Le Mont, Pittsburgh, PA with a luncheon following the ceremony. The officiate was Reverend Thelma C. Mitchell. Parents of the bride are Nellie Caldwell of Kokomo, IN and the late Carl Smallwood of Pittsburgh, PA. Parents of the groom are Rafaela and Earl Rustin of West Chester, PA. Maurita Bryant was the Maid of Honor and Lance Bohn served as the Best Man. Jill is a 20 year veteran with the Pittsburgh Bureau of Police. Ramon is currently the Warden for the Allegheny County Jail Bureau of Corrections, Pittsburgh, PA and the past Deputy Warden for the Chester County Prison. The bride and groom spent their honeymoon in Oahu, Hawaii and will reside in Pittsburgh.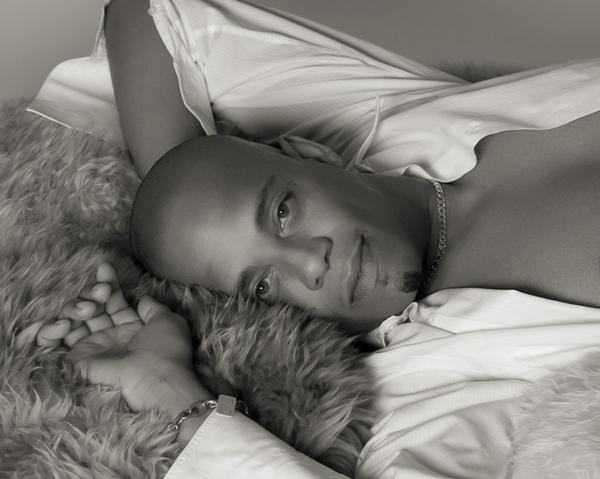 DONALD SHEFFEY, ORIGINALLY FROM PGH, JUST RELEASED HIS FIRST FULL LENGTH CD "WE WERE MEANT TO BE"
Donald Sheffey is attempting to give music back to the people...music that has conviction and a story...music that gives good feelings and drives positive emotions...music that you aren't afraid your children will listen to. He believes that music is supposed to make you feel good and he loves coming up with new and fun ways to share it with his fans.

Sheffey got his first taste of the music business as a DJ in his hometown of Pittsburgh, PA. After a 10 year stint in sales and marketing, Sheffey decided to focus himself 100% on his first true love...music. This decision led him to New York City.
Sheffey grew up listening to and aspiring to be like some of the greats, what he calls, the REAL artists, like Marvin Gaye, Aretha Franklin, Prince, and Earth, Wind and Fire. He was also inspired by gospel music, singing in his church choir. Because of the broad range of musical inspiration, Sheffey's sound can be best described as eclectic & unique with a flash back feel, energetic grooves, and lyrics with a point, not just a hook.
Through his years in New York with various internships, open mics, showcases, and voice-over work, Sheffey learned that if you are going to be a REAL artist, you need to handle your own business affairs and become involved in the development of your career. Thus was the birth of Weezie Productions, Sheffey's full service, self-owned production company.
Weezie Productions was founded in 2005 and is focused on new artists with a positive message. They are currently working and collaborating on several new projects with ome of today's hottest producers and singers - a group of fresh, mature singers and producers who are dedicated to changing the negative adolescent nature of today's music.
Sheffey's long anticipated full-length CD is a collection of original songs with soulful-meaningful ballads and Dance-Soul grooves everyone will enjoy. It was definitely a labor of love. And it is only just the beginning of what he has to offer.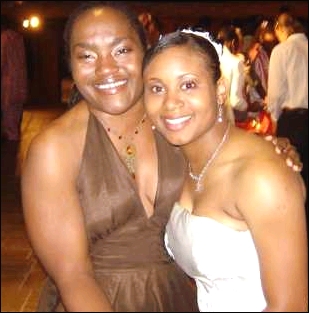 Sista On the Move - Meisha (pictured in brown dress) grew up in Homewood where she attended Crescent Elementary, Sterrett Classical Academy, and Schenley High School. She just completed her Masters degree in Industrial and Systems Engineering at North Carolina A&T State University, and will be receiving her degree at the Fall Commencement next month. She obtained a Bachelor of Science degree in Electrical Engineering Technology from Penn State in 2001, and is currently employed as an engineer for Owens Corning. Our family is so proud of her.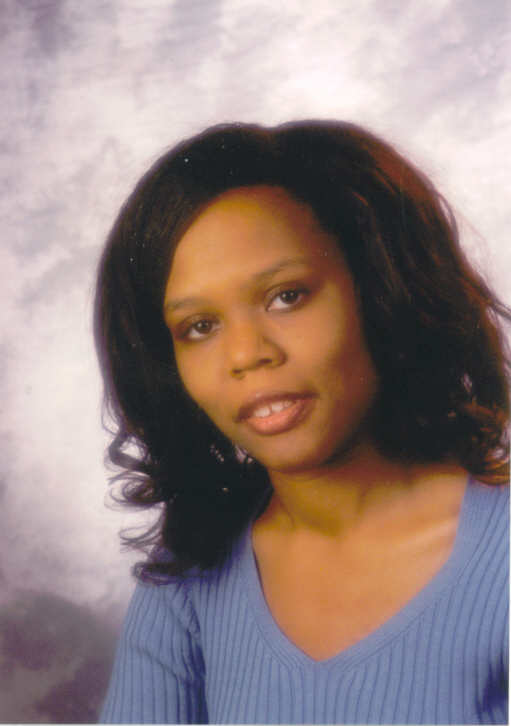 Kelly Starling Lyons, daughter of Deborah Starling-Pollard of Pittsburgh, has just landed her third children's book deal! Kelly, a graduate of Brashear High School and Syracuse University, has worked as a staff writer for Ebony magazine, Syracuse Herald Journal and the Raleigh News and Observer. Several years ago, she began another facet of her career as a children's book author. Her first book, NEATE: Eddie's Ordeal, was published by Just Us Books in 2004. Her second, One Million Men and Me (Just Us Books), debuts February 2007. And now, she's celebrating her third book deal, a picture book which will be published by a large New York publishing company. Find out more about Kelly at www.kellystarlinglyons.com. Thank you for the support.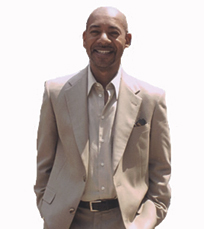 LAMONT JONES, JR. GETS ORDAINED
On Sunday, Aug. 20, Pneuma Publisher LaMont Jones, Jr. will be ordained to the gospel ministry in a 4 p.m. service at Rodman Street Missionary Baptist Church in the East Liberty section of Pittsburgh. A 2004 graduate of Pittsburgh Theological Seminary, he was licensed to preach at Macedonia Baptist Church of Pittsburgh, where he responded to his call to the gospel ministry in 2004. He will be ordaind alongside five other Rodman associate ministers: Tony Armstead, John Farley, Carol Milligan, Joe Ross, and Beverly Willie. On Sunday, July 30, Min. Jones will deliver the youth day sermon at Laketon Heights United Methodist Church in Penn Hills, Pa.

TWO PASTORS OPEN NEW CHURCH IN MUNHALL
Rev. Andrew V. Jackson and Minister Helen Jackson are the founders of Abundant Mercy Ministries of Munhall, PA. Our physical building opened August 2005. They graduated from Harty Bible School of the Hill District on May 30, 2006 where they attended for 4 years. Minister Helen Jackson was the President of the senior class and also was honored with a scholarship to Geneva College. (Posted 6-12-06)

ESTHER L. BUSH TAKING OATH OF OFFICE FOR PA STATE BOARD OF EDUCATION -
June 1, 2006, former Urban League of Pittsburgh Board Member the Honorable Cynthia Baldwin, who was recently sworn in as a Supreme Court Justice, will give Esther L. Bush (President and CEO of the Urban League of Pittsburgh) her oath of office for going onto the Pennsylvania State Board of Education. The oath will take place at 10:30 a.m. at One Smithfield Street, Lower Level.
Ms. Bush was nominated to the PA State Board of Education by Governor Edward G. Rendell
and was confirmed by the Senate on April 19, 2006.
She will serve the Board until the year 2010
, or until a successor is confirmed.
For more information, please contact the Urban League of Pittsburgh s Development Department at 412-227-4211.
ANTHONY B. MITCHELL IS NOW DR. ANTHONY B. MITCHELL
On Saturday, May 13, 2006, Brother Tony received his Doctorate of Education from Indiana University of Pennsylvania (IUP) with a 4.0 QPA. On Friday, May 12, 2006, at IUP's Sixteenth Annual Pre-Commencement Reception and Awards Program Honoring Graduating Minority and International Students, Tony received the Carter G. Woodson Outstanding Graduate Award and the Benjamin S. Carson Outstanding Academic Achievement Award for outstanding academic performance in the School of Graduate Studies and Research. Tony has been employed by Penn State University - McKeesport for over 20 years.
Tony, we have had a special sibling bond from the time we were little children together and that's why you are truly worthy of this celebrative moment because you have loved and learned and given your best. You deserve this honor and many, many more......... Love you, YOUR "BIG" SISTER, CAROLE
KRYSTAL JOHNSON GETS HER M.S.!
I would like to congratulate Krystal M Johnson received a MS from Robert Morris University on May 6th, 2006 in Organizational Leadership/Employee Relations and her BS from Carlow University May 12th, 2005 in Business Management and Human Resources Management. Krystal is a single mother and worked full time as well as continuing her education.......To me Krystal Johnson is the epitome of what a young woman can be. Keep up the good work Krystal. Submitted by Shellie Hughey
SMOKIN' JIM FRAZIER WINS GOLDEN QUILL AWARD

The Pittsburgh Sports Report and
writer Jim Frazier
were
honored by the Press Club of Western Pennsylvania
with a Golden Quill Award
in the category of Non-Daily Newspaper; Sports.
Jim Frazier's June 2005 article A Fighting Chance on local boxer Paul Spadafora s
continuing battles against alcohol, violence and other legal issues was honored at the
Golden Quill Awards Ceremony this week at the Hilton in Pittsburgh
. It is the third Golden Quill for PSR. In the story, Frazier examines the rise and fall of Pittsburgh native and former lightweight champion Paul Spadafora. The writer details the troubled fighter s addictions and demons, and the long path back to normalcy he ll face after he is released from prison.
Read Jim Frazier s award-winning story here:
http://www.pghsports.com/2005-Issues/psr0506/05060101.html
.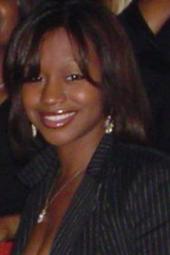 CHAUNCIE BURTON GETS A NEW POSITION AT VIBE MAGAZINE
I'm a Penn Hills High School graduate and recently left my position at ESSENCE Magazine to accept the role of Marketing Manager for Vibe Magazine. What's funny enough is that the Publisher, Len Burnett is also originally from Pittsburgh which I'm sure helped with his decision to hire me. It's a small world after all and the love for the Steel Town runs deep. (Posted 5-11-06)
BARBARA JOHNSON GETS A PROMOTION AND AN AWARD!
In the Fall, Barbara Johnson, M.Ed. was promoted to Associate Dean and Director of Diversity Initiatives in the Student Life Department at Carlow University. (formerly her position was Director of Multicultural Programs) This change is in strengthening the campus community, which also recently moved up from a college to university status. In addition, they also have a new president, Dr. Mary Hines and a new Dean of Student Life, whom Barbara reports to, Dr. Carol Gruber. Finally, Barbara was also recognized by the Catholic Diocese of Pittsburgh in a ceremony led by the Bishop where she was presented with a Manifesting the Kingdom Award. (Posted 5-10-06)
ERIC YOUNG IS NOW DR. ERIC YOUNG!
Adrienne Young's brother Dr. Eric Young was the first doctorate in their family for this generation! On Sunday April 30, 2006 at Pitt University he received his doctorate. Eric is a teacher and therapist at the Holy Family Institute on the Northside (Bellevue). (Check back for Eric's photo coming soon!) (Posted 5-10-06)
MEET MR. & MRS TILLMAN!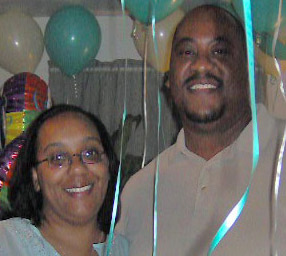 Jill Morris and Cardell Tillman
were married on February 2, 2006.

(Posted 5-10-06)