Soul Pitt® Media is a successful, multi-channel local media company that serves the African-American population in Western PA and the surrounding communities by delivering the latest, most informative and most comprehensive content via its award-winning internet and print platforms TheSoulPitt.com and Soul Pitt Quarterly print magazine.
TheSoulPitt.com community website is the anchor product of Soul Pitt Media, which receives over half a million page views per month and a subscription email database of thousands who opt in to receive the popular and effective daily Soul Blasts featuring arts & entertainment, business spotlights, health tips and other information valuable to the community.
Soul Pitt Quarterly, Soul Pitt Media's community magazine, which started in 2010 as a spin-off of the website, has a total distribution of more than 10,000 and complimentary copies are distributed around the region each quarter. SPQ provides original content and quality Community-focused stories that resonate with our readers.
---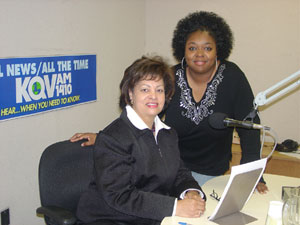 Elaine Effort from KQV 1410 AM, invited Donna "SoulSis" down to the station for an interview about The Soul Pitt. Catch the interview on KQV the following days: Friday Jan 6th at 9:30pm and Sunday Jan 8th at 6:30am and 6:30pm. Find out how the Soul Pitt got started, how its growing and info on Soul Pitt's upcoming Soulful Singles Social!

---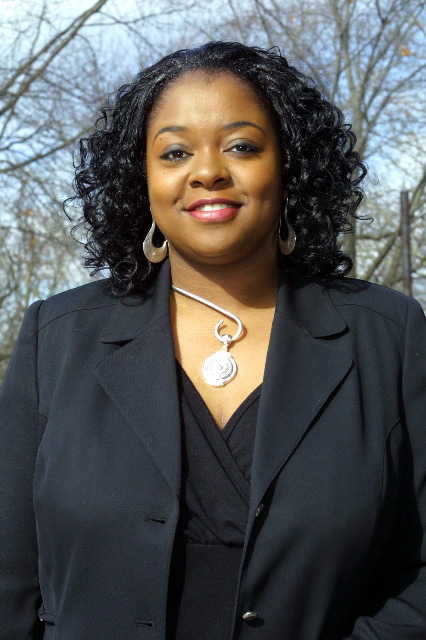 Congrats to The Soul SIS...for being selected as one of 50 Women of Influence by the New Pittsburgh Courier! Donna, or Soul Sis as you all know her, has a web design company named Soul Pitt Media (formally Digable Digitals) to help more small Black businesses get online. Through this, she saw a need for The Soul and has dedicated her time & web design skills to provide this site for the Soulful Pittsburgh community & others interested in our Soulful side! Thanks to you all for supporting the Soul Pitt. Go to the New Pittsburgh Courier site to read about all 50 Women of Influence.
Send comments/questions to Donna at soulsis@thesoulpitt.com
---
The 37-year-old entrepreneur and Webmistress is the creator of The Soul Pitt (www.thesoulpitt.com) a site developed in 2002 to give Pittsburgh's residents of color a place to learn about community and social events, businesses and other topics that may interest them. Continue article here>>
---
---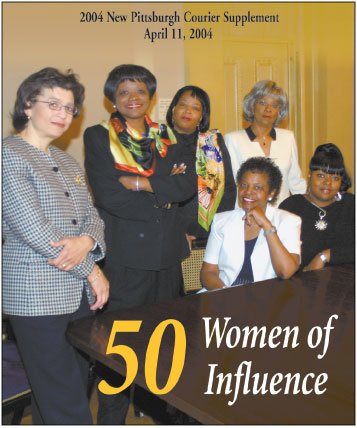 Donna Baxter, originally from Johnstown, PA, is a graduate of the University of Pittsburgh. She holds a Bachelor of Arts degree in Communications/Media. She received her Master s degree in Education and Instructional Technology from American Intercontinental University Online in 2005.
She was recently nominated as one of the New Pittsburgh Courier's 50 Women of Influence (Seen sitting in far right below).
---
2005 Renaissance Publications Emerging Trailblazer Award Recipient
The Soul Sis was very honored to receive an emerging trailblazer award on March 19th, 2005 at the Black Extravaganza for creating The Soul Pitt. There were so many beautiful African-American people in the house! It was a proud night for all. Great job to Connie and the Staff at Renaissance. Thanks to Bonita, Lisa, Jackie, Spa Lady, Dana and the rest of the Soul Pitt crew for showing their support. We had a ball!

---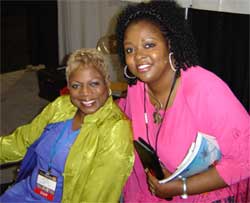 Local web site represented soulful side of 'burgh at networking
by Murphy J. Hickerson
For New Pittsburgh Courier

"Get Motivated. Get Busy. Get Connected." was the theme of the 2005 PowerNetworking conference, held June 8 through 12 in Cleveland.

George C. Fraser, chairman and chief executive officer of Frasernet, Inc., is the creator and host of this annual event. He is considered by many to be one of the foremost authorities on networking and building effective relationships.

TheSoulPitt.com Web site founded by Donna Baxters (Pictured right, with Bev Smith), can attest to the importance of relationship building. Through its relationship with Fraser, TheSoulPitt.com was able to be a media partner and exhibitor at the conference.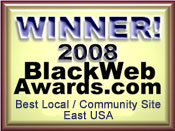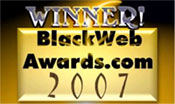 Voted Best Local Community Site
in the East USA!


A Message from the CEO of
The Soul Pitt
Donna "Soul Sis" Baxter
Soulful Greetings!
I have a gift for you all, but first let me tell you a few things.
My vision for The Soul Pitt when I started designing this site back in 2000 was to basically showcase the Soulful side of the Burgh. Believe it or not, the site used to be red, black and green with a different logo and stuff all over the place. Glenn from Spirits Embodied was among some of the first visitors that discovered The Soul Pitt. My friends like Verris, Yvette and Donna W. were among the guinea pigs that I emailed the links for them to test out. It took me a long time to get it where it is today. There were a whole lot of late nights, computer eyestrain and frustration using some of the new software, but I was determined to complete it. I wanted to give something back to my community. With the addition of the e-newsletter, word spread about the site. The Soul Pitt slowly evolved into this web community for Soulful people or those interested in Soul that Pittsburgh has to offer. I soon began to realize - There IS a lot of Soul in this city!
Looking back, The Soul Pitt has really come a long way! The Soul Pitt has been featured on KDKA, WPXI, Pitt Magazine, Various Black websites, and mentioned in the New Pittsburgh Courier. The Soul Pitt has made business relationships with many minority and majority owned businesses as well. But I knew that after awhile, there may come a time when I would need help. So I started asking for volunteers. All the ladies now involved (& some men) volunteer to work on different aspects of the site.
Finally, I must stress that you please support the businesses and events on this site. They depend on people like you to make it. We make this city what it is. You can join in and be a productive part of it, or sit back and complain. Pittsburgh don't make us - We make Pittsburgh! So my gift this year & every year to my community is The Soul Pitt. I plan to keep this site professional, fresh, easy to use, organized and most importantly Soulful. This site is not about one individual, it is about a community of people -- That I love to uplift! May you continue to use this site to find, explore, share, and promote all Soulful things in the Burgh! And one more thing...Go Steelers!
Donna "SoulSis"
& The Soul Pitt Crew!
Soul Pitt Media
PO Box 17570
Pittsburgh, PA 15235
412.407.SOUL (7685)